Division 14 | November 2021 Newsletter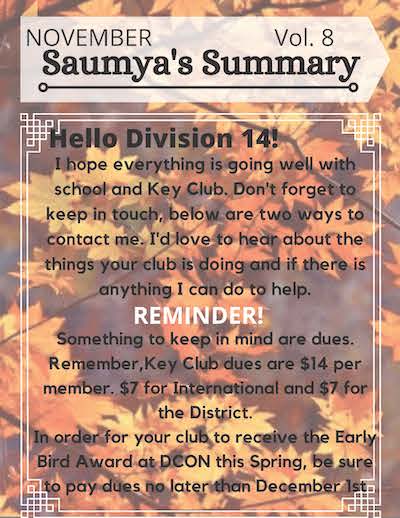 Hello Division14!

Hope you all are doing well. If you haven't sent me your officer contacts for the year yet, please do so as soon as possible, as we are almost half-way through the school year. 

The newsletter holds information about dues, Key Club Week, divisional meeting etc. so please check it out and as always if you have any questions feel free to reach out to me at saumya@ktkey.org.
Division 14 | November 2021 Newsletter (100 downloads)
Print Me