Division 5B July Newsletter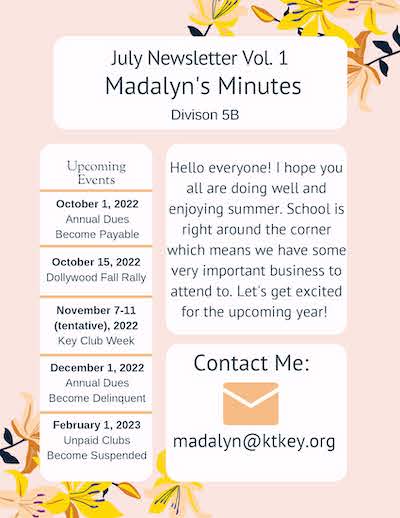 Hello Division 5B!
I hope you are all well. This newsletter contains very important information including the Youth Opportunities Fund, contacts, and service projects. As always, if you have any questions, please do not hesitate to ask me! I am always here to help.
Let's hit the ground running!
Best wishes,
Madalyn
Division 5B | July 2022 Newsletter (193 downloads)
Print Me