Save the Smokies Shirts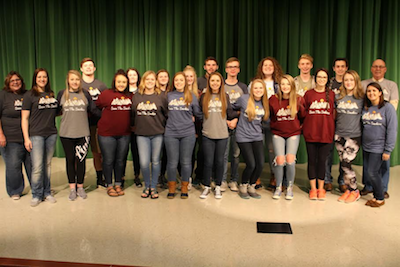 The day after the Galinburg Wildfire started three Northview Academy Key Club members had the idea to design and sell a shirt. They wanted to provide funds to Friends of the Smokies for revitalization of the National Park. Using bonfirefunds.com, the students quickly designed a shirt and were taken order by 5pm November 29th. After two weeks of shirt sells, the students had raised $3901 to be given to Friends of the Smokies. Pictured are students and faculty at Northview Academy showing off their "Save the Smokies" shirts.
Thanks to everyone who supported our project!
Print Me