Division 7 April 2022 Newsletter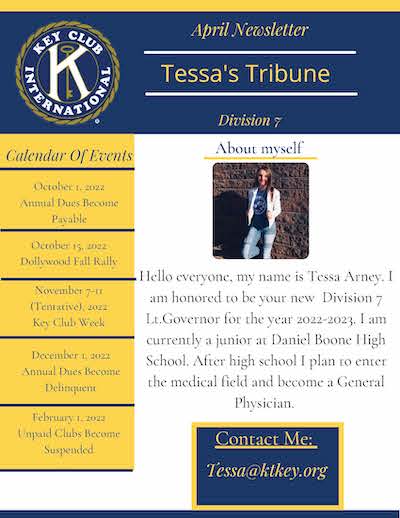 Hello Division 7!
I am so excited to publish my first newsletter.
Within this newsletter you will find information regarding District Convention (DCON), International Convention (ICON), and more. Don't hesitate to contact me if you have any questions. I can't wait to help our community and get to know you.
Best wishes,
Tessa Arney
Division 7 | April 2022 Newsletter (121 downloads)
Print Me