Make History with Key Club in the Circle City!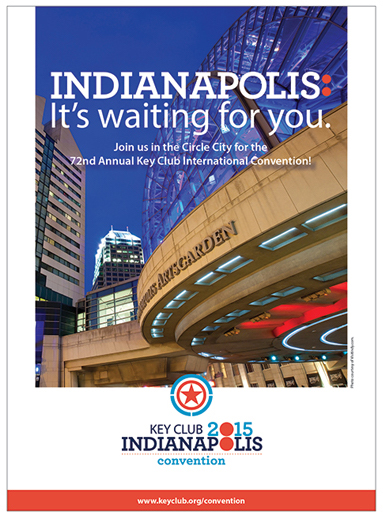 The 72nd annual Key Club International Convention will be held June 24 – 28, 2015 in Indianapolis, Indiana. It will be a
special celebration of the 100th birthday for Kiwanis.
Kiwanis, Key Club, and Circle K members from all over the world will be present for this historic event. It's the first time that all three conventions have been held at the same time in ONE place!
The convention will offer outstanding speakers and entertainers. There will also be a variety of forums and workshops, officer elections, and the service fair. It will be a great week of education, motivation, and fun.
The K-T District is once again offering a tour to the convention. The tour provides students the opportunity to attend
the convention and enjoy Indianapolis. Also, if school and school district regulations allow, the district adults are able
to serve as chaperones for students attending.
Download a tentative tour itinerary (complete with pricing) here!
Be part of history.
Print Me