Don't Miss DCON 2018!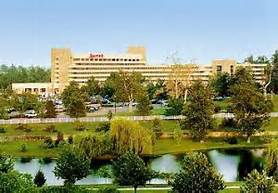 March 16-18, at the Marriott Griffin-Gate Resort and Spa, in Lexington, Kentucky
Join approximately five-hundred Key Club members and chaperones for the 72nd 
for "Out of This World" service, the Evolution of Dance, and much, much more. 
It will be a weekend, of service, motivation, education, and lots of fun.
One of the highlights of the weekend will be guest presenter, Judson Laipply, creator of the Evolution of Dance Judson will open the convention on Friday evening with his entertaining, and powerful message that Life is Change. He will also lead an active Mixer Session on Saturday morning, teaching everyone a version of the Evolution of Dance, and lead us into our convention service project.
The question is often asked, "What does dancing have to do with life?" The Evolution of Dance™ is the perfect visual example of how life changes. Each song and dance was "in" during a point of time in history; however, since life is change, new dances, songs and moves are continually appearing and must be added to a constantly changing repertoire. 
Since introducing the Evolution of Dance Judson has been featured in popular publications and TV shows such as Ellen, Inside Edition, The Today Show, 20/20, Good Morning America, Rolling Stone, BBC and People. You can view the original Evolution of Dance at https://www.youtube.com/watch?v=dMH0bHeiRNg 
Don't miss this potentially life-changing weekend. Registration information can be found at https://www.ktkey.org/dcon2018/
Print Me