Governor's Newsletter: June 2019!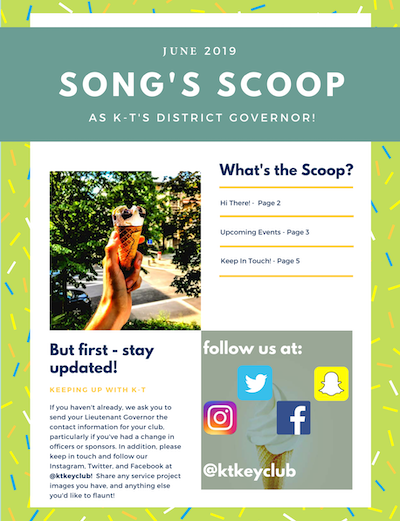 Hey K-T!
I hope you all are enjoying summer! Attached is my newsletter for the month of June. This month, it's an easy read. I've kept it casual with a quick recap and gentle reminders for all Key Club in June entails!
We hope you all are resting up after a hectic school year and getting ready to be outstanding Key Clubbers next year! Please let me know if you have any concerns. I'm easy to reach: just email me at ashley@ktkey.org and I will get back to you as soon as I can!
Yours in gratitude and service,
Ashley Song
K-T District Governor
Governor | June 2019 Newsletter (283 downloads)
Print Me