KT Governor's May 2018 Newsletter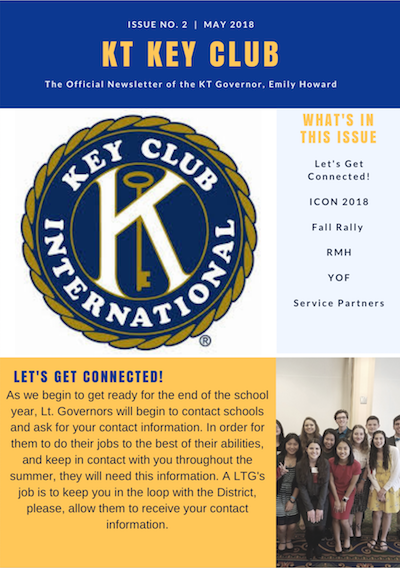 Hey KT!
When asked by your LTG, please also them to receive your contact information!
Almost time for ICON registration to be due!
Lets talk about Fall Rally
Wait! What our district project again?
Who are our service partners and preferred charities?
Follow us on social Media!
Download a copy here! (455 downloads)
Print Me