November 2022 Division 1 Newsletter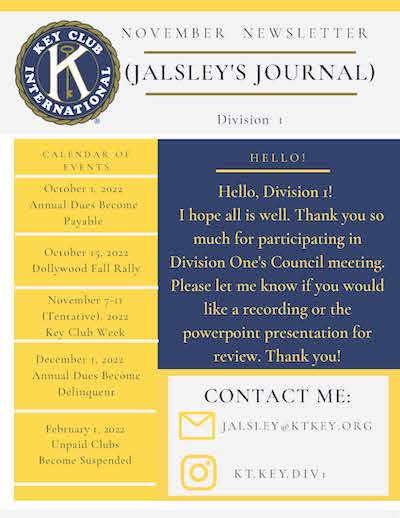 I am very ecstatic to publish November's newsletter! In this edition, we have topics regarding:
– December Division One Council Meeting
– Club Visits
– Club Contacts
and more! Please feel free to contact me at any time with any questions or concerns at jalsley@ktkey.org.
Division 1 | November 2022 Newsletter (75 downloads)
Print Me