August 2019 Newsletter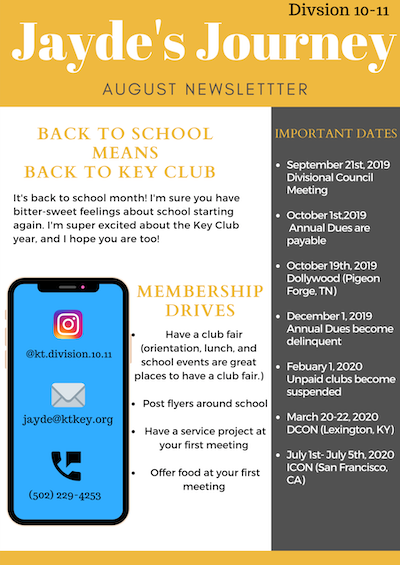 Hello everyone! Please check out this month's newsletter.
This newsletter has all the back to school Key Club information about: Membership Drive, Important dates, DCM & Officer training, RMH, YOF, Fall Rally, DCON, Trick-or-Treat for UNICEF, Key Club Week, along with important dates, some announcements, and a DCM flyer!
Please contact me with any questions!
Thanks!
Division 10/11 | August 2019 Newsletter (207 downloads)
Print Me