Division 10 April 2023 Newsletter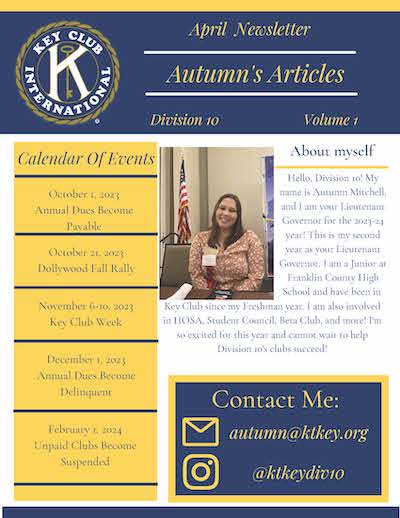 Hello Division 10!
I'm Autumn Mitchell, your Division 10 Lieutenant Governor, and I'm so excited to be working with you all for my second year! This edition of my monthly newsletter includes a District Convention and Spring Board recap, my contact information, information about club contacts, and information about International Convention.
Please let me know if you have any questions!
Division 10 | April 2023 Newsletter (33 downloads)
Print Me