Division 14 | July 2021 Newsletter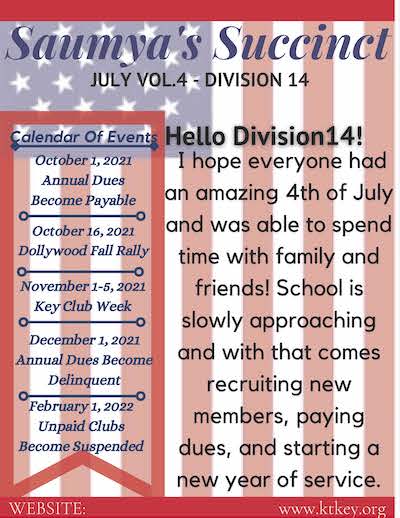 Hey Division 14! I hope you all are doing good.
This month's newsletter consist of many important topics which you all should not miss like Dollywood Fall Rally, Youth Opportunities Fund etc,. So check it out.
And as always if you have any questions, concerns or comments feel free to reach out to me at saumya@ktkey.org.
Division 14 | July 2021 Newsletter (85 downloads)
Print Me