Division 15 October 2016 Newsletter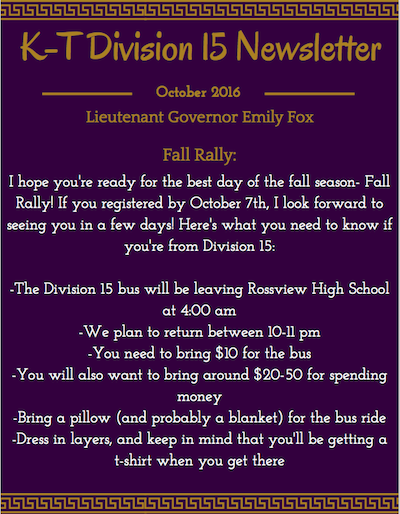 Hey there Division 15! Now that the hectic beginning of the school year is over, we can look forward to what the rest of the year has to bring! Here's what's in your October Newsletter:
-Fall Rally Info
-Paying Dues
-DCON Info
– Key Club Week
– Key Club Social Media
I'll talk to you all soon!
Download a copy here! (383 KB)
Print Me