Division 15 September 2018 Newsletter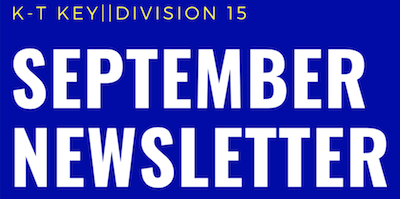 Hello Key Clubbers!
In this issue I discuss some important upcoming dates and service projects. I also provide important information on Trick or Treat for Unicef, Dollywood Fall Rally, and our 2019 District Convention.
Many of you have asked about how to order the Trick or Treat for Unicef Donation boxes. You can visit either https://www.unicefusa.org/trick-or-treat
or
https://www.kiwanis.org/childrens-fund/trick-or-treat-for-unicef
for anything you may need!
Additionally, I want to thank everyone who could make it out to officer training this past weekend.
Best wishes,
Brandon Walker
Download a copy today! (172 downloads)
Print Me