Division 15 August 2021 Newsletter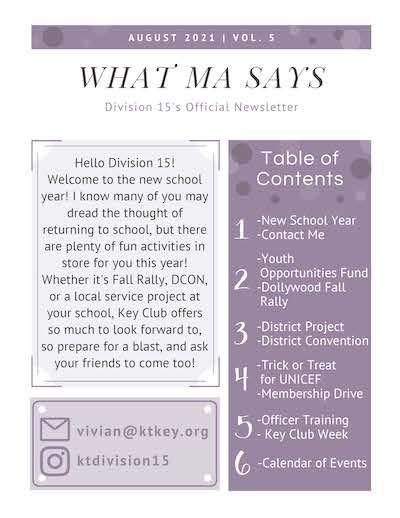 Hello Division 15!
The school year is here once again, and we have a lot of work to do! Click on the attachment to view all of the newsletter pages for this month's updates and information about Key Club.
One important event that I hope you all can attend is my Officer Training, which will be held at 331 Union St. Suite E2 on Sunday, September 26th at 2 PM. I would really like to get a chance to meet all of you, and I believe that I can offer some insightful tips and resources!
Division 15 | August 2021 Newsletter (121 downloads)
Print Me