Division 15 Newsletter — November 2022 Edition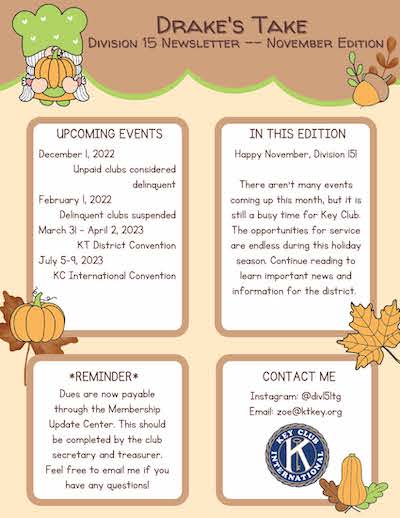 Happy November, Division 15!
There aren't many events coming up this month, but it is still a busy time for Key Club.
The opportunities for service are endless during this holiday season. Continue reading to learn important news and information for the district.
Division 15 | October 2022 Newsletter (172 downloads)
Print Me