Division 7 April 2019 Newsletter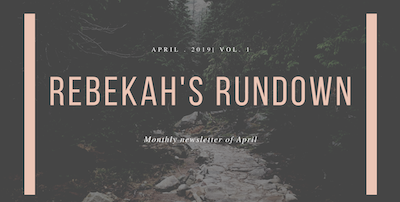 Hi everyone, I'm Rebekah Potter your new Division Seven Lt. Governor. I'm so excited to be stepping into this new role. I hope to spread the passion I have for Key Club to everyone in our division. Below is a PDF that will give you information about what's happening and what's happened recently from International to our Division.
Main Points:
-Contact Me!
-Next Divisional Council Meeting (DCM)
-ICON
-DCON recap
Make sure to take a look at the PDF that's attached!
Division 7 April 2019 Newsletter (174 downloads)
Print Me