Governor's Newsletter: July 2019!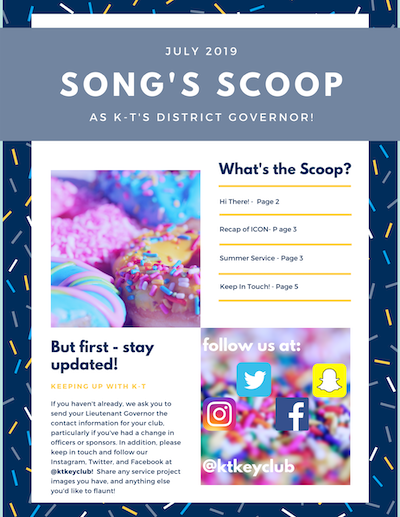 Hey K-T!
I hope you all are having a great summer. In this month's newsletter, we will recap ICON 2019, as well as provide some helpful reminders for the incoming months.
We had a wonderful time at ICON this past week, and we cannot wait to come back to our homes, schools, and communities with all our new ideas! With you all's participation, we will truly be able to create great change.
Thank you, as always, for being service leaders and supporting Key Clubbers across the District.
Yours in gratitude and service,
Ashley Song
K-T District Governor
Governor | July 2019 Newsletter (704 downloads)
Print Me