Hello Kentucky-Tennessee District!

I hope each of you have had an amazing time at District Convention. I loved meeting you and all of the outstanding clubs that made their way down to Lexington. Make sure you take the survey and tell us how much you enjoyed it!

I'm Emily Howard from Henry Clay High School in Division 10/11. At District Convention, I had the opportunity to run for Governor of the K-T District, and thanks to all of you and your amazing support, I was elected to serve you and this amazing district!  I am very excited to see how KT grows into the amazing district it is capable of being. If you ever feel the need to contact me, please do not hesitate to shoot me an email at emily@ktkey.org. I love answering questions, making new friends, and giving you any support that you may need in continuing your Key Club year.

As my first order of business, I need to appoint a District Projects Chair and Historian. I believe the best way to go about this is by linking an application below and allowing any member to access and submit one should they wish. If you chose to submit an application, please be sure to read through the time requirement and duties very carefully, as it is very important that you are able to attend every event and fulfill all of the duties that the District asks of you. Because our first board meeting is quickly approaching I ask that all applications be emailed to me at emily@ktkey.org by no later than 5pm eastern time on March 26, 2018.

Click here to view the application for District Historian Application
Click here to view the application for District Projects Chair Application

After I carefully consider each application I will then contact each applicant and have an over the phone interview. I look forward to receiving applications and hope you will all consider applying! If anyone has any questions, please feel free to contact me at any time at emily@ktkey.org.

Thank you all again for allowing me the opportunity to serve as your Governor this year, I cannot wait to see how we grow and learn together as a district!

Emily Howard
K-T District Governor
Key Club International
emily@ktkey.org
Print Me
Did you attend DCON last weekend in Lexington, KY? How did you like waking up to a hot biscuit on Saturday morning? What about learning the, "Evolution of Dance" from its creator, Judson Laipply? Did you attend an exceptional workshop? Tell us about it.
If you attended the convention, you can help us make future conventions even better by taking a short survey. Your feedback is important to us. It's short and won't take long to complete.
You can take this survey by going to: https://goo.gl/forms/JH7sC3BwUzdz0dDp2.
If you didn't go but know of someone who did, pass this on to them.
Thanks, in advance, for your feedback!
Print Me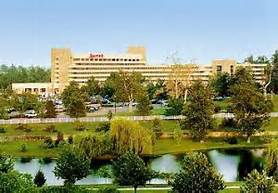 March 16-18, at the Marriott Griffin-Gate Resort and Spa, in Lexington, Kentucky
Join approximately five-hundred Key Club members and chaperones for the 72nd 
for "Out of This World" service, the Evolution of Dance, and much, much more. 
It will be a weekend, of service, motivation, education, and lots of fun.
One of the highlights of the weekend will be guest presenter, Judson Laipply, creator of the Evolution of Dance Judson will open the convention on Friday evening with his entertaining, and powerful message that Life is Change. He will also lead an active Mixer Session on Saturday morning, teaching everyone a version of the Evolution of Dance, and lead us into our convention service project.
The question is often asked, "What does dancing have to do with life?" The Evolution of Dance™ is the perfect visual example of how life changes. Each song and dance was "in" during a point of time in history; however, since life is change, new dances, songs and moves are continually appearing and must be added to a constantly changing repertoire. 
Since introducing the Evolution of Dance Judson has been featured in popular publications and TV shows such as Ellen, Inside Edition, The Today Show, 20/20, Good Morning America, Rolling Stone, BBC and People. You can view the original Evolution of Dance at https://www.youtube.com/watch?v=dMH0bHeiRNg 
Don't miss this potentially life-changing weekend. Registration information can be found at https://www.ktkey.org/dcon2018/
Print Me
Thanks to all the Key Club members, advisors, Kiwanians, parents, and other chaperones and guests who attended the Fall Rally this past weekend at Dollywood. We also enjoyed having K-T District Circle K members attend the rally. 
It was wonderful seeing everyone at the rally! I hope you had a great time, and that you returned home with enthusiasm that you will share with your entire club. 
Best wishes for a successful year of Key Club service.
The K-T District Board
Print Me
Get it while it's hot! The September 2017 issue of the K-T Key is available for download TODAY! The K-T Key is the official newsletter of the Kentucky-Tennessee District and this beautiful, newly-designed issue is packed with important information for your club!
There's information about the 2017 K-T District Fall Rally (you don't want to miss this!) as well as registration information for the Kiwanis Family Conference (KFC; no…not the restaurant!) that will be held in November!
You will also find service project ideas that will help you directly support your communities as well as charities like the March of Dimes, the Ronald McDonald House, or the ELIMINATE project. There's also a K-T District Calendar so you can go ahead and save the date for D-CON and I-CON!
Don't wait! Download your copy today and share the newsletter with the members of your clubs!
Print Me